GameTime Stripe-It™ Athletic Field Paint
GAME TIME STRIP-IT™ AEROSOL CANS HAVE UNIFORM COVERAGE WITH QUICK DRYING RESULTS, CRISP LINES, PERFECT FOR MARKING ALL ATHLETIC FIELDS.
AVAILABLE IN WHITE AND 11 COLORS.

BENEFITS
No hard setting at bottom of a can.
More paint extracted from a can than competitors.
Water-based, eco-friendly.
Sale for all turf fields.
Low VOC formula.
Can be used on damp turf.
Long shelf life.
Recommended Use: Baseball – Softball – Parks & Recreation – Youth Leagues – Football – Soccer
White: 20 oz cans with 18 oz of product.
Colors: 20 oz can with 17 oz product.
Made in the USA!
Available in: 12 cans per case 100 cases per pallet.
Mix and match colors – 35 cases free shipping.
Available in a variety of vivid colors, GameTime Stripe-It™ aerosol paints deliver single-coat coverage, quick-drying results, crisp clear lines and more – all in a convenient aerosol container.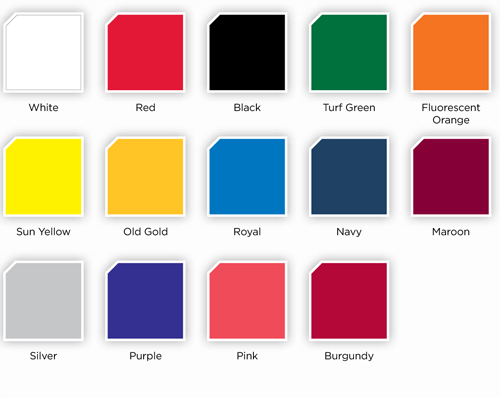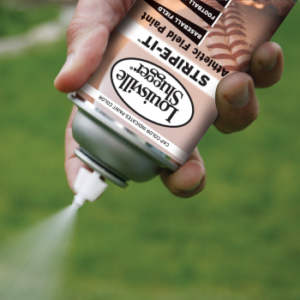 UNIVERSAL TIP
Designed with the end user in mind, our finger-friendly applicator features a wide surface area for one-finger use. The spray nozzle is uniquely designed to sit out of the way of your finger, resulting in no more paint on your fingertips. Fits in most competitors' aerosol machines. Made in the USA.
FOB: MO
Quick video to show some tips when field lining a soccer field.