Game Time Sports Systems® provides specialized grounds keeping products used by professional sports teams, schools, municipalities and youth leagues. Game Time's unique clay products have been used on baseball and softball fields regionally and across the country.  Game Time's management team has more than 40 years of experience in marketing to businesses as well as government organizations. Headquartered in Chicago, Illinois, Game Time is able to deliver products coast-to-coast in a timely manner.
With Game Time's patented mixes and ASTM approved products, the game of play has never been better.  Whether you are a professional team who demands an excellent field appearance, a municipality who wants the ease of application and season-long performance, or a school or youth league looking for a consistent, safe field with a professional appearance, Game Time's professional grounds keeping products deliver long lasting and quality performance while enhancing the look and feel of a well-maintained field.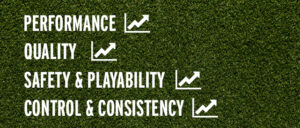 Game Time's mission is to bring the highest quality products to every level of play.  Game Time and our partners offer a complete lineup of products and services for projects of all sizes.  Contact us today to build a team to ensure success for your next project as well as general field maintenance.