GAME TIME STRIPE-IT™ Bulk
GAMETIME STRIPE-IT™ BULK PAINT DELIVERS HIGH MARKS IN QUALITY AND QUANTITY. AVAILABLE IN 5-GALLON CONTAINERS, ITS VIBRANT APPEARANCE AND LASTING DURABILITY RESULT IN A LONGER SHELF LIFE AT A COST THAT WON'T DRY UP YOUR BUDGET.  GAMETIME STRIPE-IT™ BULK PAINT IS FORMULATED FOR STRIPING LINES ON GRASS FIELDS, CINDER, DIRT AND OTHER NATURAL PLAYING SURFACES. IT WILL NOT STAIN CLOTHING OR BLUR WITH ROUGH — USE. IT IS IDEAL FOR — USE ON FOOTBALL, SOCCER, BASEBALL AND GOLF COURSES.
BENEFITS
GameTime Stripe-it™ bulk paint delivers high marks in quality and quantity. Available in 5-gallon containers, its vibrant appearance and lasting durability result in a longer shelf life at a cost that won't dry up your budget. Louisville Slugger® GameTime Stripe-it™ bulk paint is formulated for striping lines on grass fields, cinder, dirt and other natural playing surfaces. It will not stain clothing or blur with rough use. It is ideal for use on football, soccer, baseball and golf courses.
High visibility and vivid line-markings under any lighting condition.
Durable and resilient under even the most severe weather.
Better coverage, easy to apply and dries quickly.
Low VOC formula.
Won't harm grass or stunt its growth.
SMART USABILITY
Our wide selection of GameTime Stripe-it™ aerosol color paints nicely complement our bulk paints offerings.
READY2SPRAY
Pre-diluted and ready to spray right out of the pail
Use of optical brighteners to enhance the glow of white.
Bright white.
Just drill the paint and it is ready to perform.
Formulated to work great with airless or compressed air-marking machines.
Waterbased.
Easy cleanup.
Little to no settling.
Stimulates root growth.
READY2SPRAY COLORS
Specially formulated so no dilution is needed.
Bright Colors – Sun Yellow, Red, Black, Royal, Fluorescent Orange.
Colors specially formulated to match GameTime Stripe-it™aerosol color line.
PREMIUM
Bright white 1:1 Ratio (Up to 1 gal of water to 1 gal paint.)
RECOMMENDED USE
Baseball – Softball – Parks & Recreation – Youth Leagues – Football – Soccer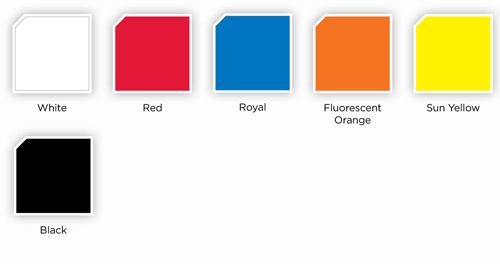 How To Properly Line A Baseball Field Field