GAMETIME INFIELD MIXES
PLAYER PROTECTION
GAMETIME INFIELD MIXES PREFORMS TO ENSURE A TOP QUALITY SURFACE AND ENSURE A CLEAN SAFE BASE TO ALLOW FOR FIRM COMPACTION OF MATERIALS, REDUCED BAD HOPS AND A CONSISTENT SURFACE FOR ONLY THE BEST FIELD OF PLAY. THESE INFIELD MIXES WILL PROVIDE A LEVEL OF SAFETY NEEDED FROM YOUTH ALL THE WAY THROUGH TO THE PROS. IF YOU — USE GAME TIME INFIELD MIXES ON YOUR FIELD YOU WILL HELP PREVENT INJURIES AND KEEP YOUR PLAYERS ON THE FIELD.
SUPERIOR PLAY OF GAME
GAMETIME INFIELD MIXES PREFORM WELL IN ALL WEATHER CONDITIONS. QUICK AND EFFECTIVE DRAINAGE MEAN LESS DOWN TIME FOR YOUR TEAMS. COMBINED WITH GAME TIME INFIELD CONDITIONERS YOUR FIELDS WILL RETURN TO A GAME READY STATUS BEFORE YOU KNOW IT. IF YOU TAKE CARE OF YOUR FIELD, YOUR FIELD WILL TAKE CARE OF YOUR TEAMS. REDUCE RAIN OUTS, AND LETS PLAY BALL!
LIMITED MAINTENANCE
GAMETIME INFIELD REQUIRE LESS TIME OF YOUR MAINTENANCE STAFF. THE PATENT PENDING MIX PROVIDES YOUR FIELD WITH THE PERFECT COLOR AND PLAYING SURFACE THAT ALL YOUR CREW WILL JUST NEED TO DRAG THE FIELD AND IT WILL BE READY IN LESS TIME AND REMAIN LOOKING GREAT.
STADIUM RED
Red in color
Provides excellent drainage with minimal accumulation of surface water
All natural ingredients
Less compaction
ASTM approved
CUSTOM CLASSIC
Tan in color
Provides firm traction and footing with good drainage
All natural ingredients
Less compaction
ASTM approved
CUSTOM CLAY
Processed clay for ballfield
Free from all stones and debris
ASTM approved
Patent Pending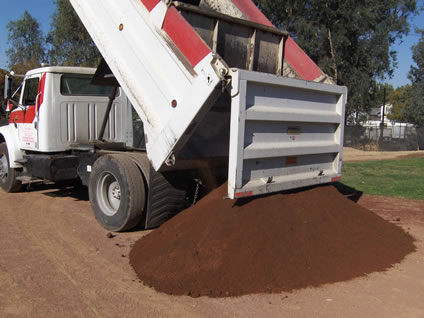 How To Properly Line A Baseball Field Field